Fit for Function Community Stroke Wellness Program
Fit for Function is a community-based wellness program for people with stroke. It combines group exercise classes, individual exercise sessions and participation in the Living with Stroke support and education program.
Fit for Function was developed through an innovative collaboration between the YMCAs of Hamilton/Burlington/ Brantford and Niagara, McMaster University and three local health systems: Hamilton Health Sciences, the Brant Community Healthcare System and Niagara Health.
Fit for Function was launched in 2011 as a pilot study funded by the Ontario Stroke Network. It was then evaluated in a randomized controlled trial funded by the Canadian Institutes for Health Research (CIHR) from 2014-2019.
The team involved in the development of Fit for Function include:
Julie Richardson, McMaster University
Ada Tang, McMaster University
Rebecca Fleck, Hamilton Health Sciences
Genevieve Hladysh, YMCA Hamilton/Burlington/ Brantford
Gordon Guyatt, McMaster University
Lehana Thabane, McMaster University
Feng Xie, McMaster University
Demetrios Sahlas, Hamilton Health Sciences
Robert Hart, Hamilton Health Sciences
Louise Macrae, Hamilton Health Sciences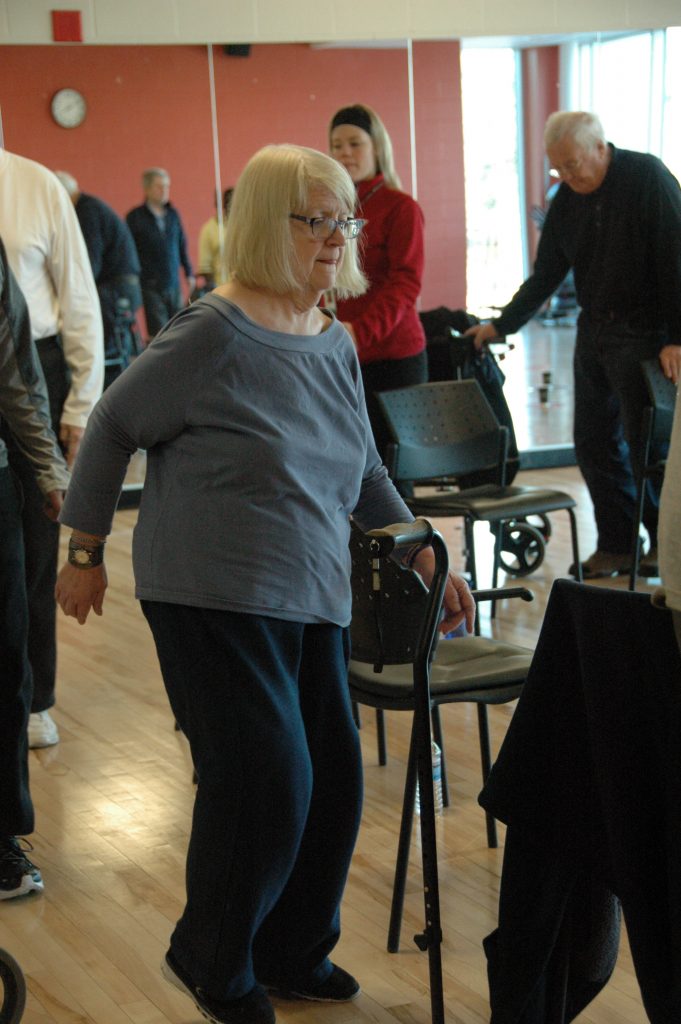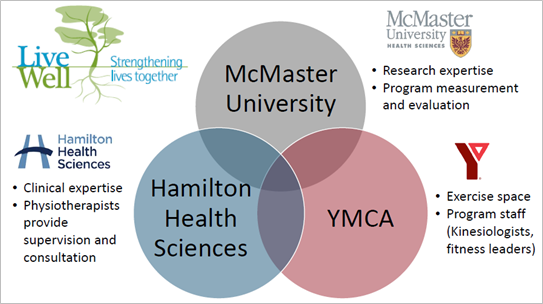 Fit for Function has been adopted by the Les Chater YMCA (in Hamilton, Ontario) as one of their unique LiveWell Programs. The YMCA of Hamilton/Burlington/Brantford, Hamilton Health Sciences, and McMaster University have developed a variety of LiveWell programs to meet the health and wellness needs of individuals with chronic diseases in the community.
My balance and coordination have really improved. And, I've met other people in the same situation as me, so I don't feel like I'm going through this alone.
Having the opportunity to access community based programs that are close to home is important to so many. Being able to come a place like the YMCA, where people can make friends and be connected to others, is so important for life after stroke.
The Fit for Function Program fills a huge gap that previously existed in the community for persons living with stroke. We're hearing from participants that this is the type of program that they've been waiting for.
Health care isn't confined within the walls of a hospital. This program is an excellent example of how we can create better supports and outcomes for our patients when we team up with community service providers. This type of collaboration is key to building a healthier future for Hamilton, and for our region.
For more information about Fit for Function, please contact:
To access the resources you will need to implement the Fit for Function program in your facility, visit the Fit for Function Program Planning webpage.